You are here:

News /

ID Fashion Show Ra...
ID Fashion Show Raises £2025 For Plymouth Charity
Posted on: 25 Jul 2018
ID Fashion Show Raises £2025 For Plymouth Charity
Huge success as ID Fashion raises £2025 spring charity fashion show at Royal William Yard, Plymouth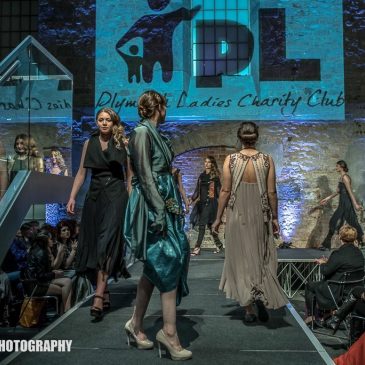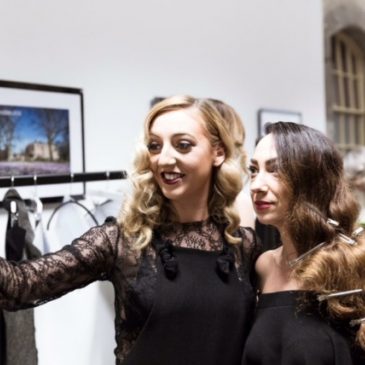 Photo Credits: Greenbeanz Photography, Jon Conney.

Royal William Yard's leading fashion boutique, ID Fashion staged a major fashion event at Royal William Yard in partnership with Plymouth Ladies Charity Club raising a grand total of £2025.
The event featured a stunning collection of beautiful and unique designer pieces, created by Anna Avramova exclusively for ID fashion and she was also a special guest at the event over from Bulgaria.and a section of local models showcased the collection.
The show will took place in the beautiful Mills Bakery Atrium, at the Grade 1 listed ex-Naval victualling yard, which was regenerated by award winning property developers, Urban Splash.
The event featured a catwalk show, charity raffle and auction, DJ and wine bar. The Yard's award-winning wine merchant and wine lounge, Le Vignoble, provided the wine bar and hair and make-up boutique, Envy, provided cutting edge hair and make-up, and an express beauty service.
ID Fashion's owner and event director, Deni Avramova, said: "We want people to come to The Yard and see some of the beautiful style and beauty that's on offer here. Presenting our Spring fashion collection and being able to help this local charity seems like a great way to have some fun and make a positive difference."
Plymouth Ladies Charity Club is a new charity formed by Shelley Coleman to help and support children and young adults living in the PL postcode area.
Speaking about the charity's objectives, Shelley Coleman said: "We are delighted to be involved in this show. At the moment, we are 50 women who have joined together to have fun and raise money. We are happy to help any child / youngster in the area...be it special needs / disabled or able bodied, provide equipment, money for respite care, a holiday for a poorly child, help for children who need to care for family members, a youngster who has suffered a trauma / young adult needing help. Our committee will welcome all applications, the only criteria is under 25 and living in the PL area. We want to give back to the young in our area".
Emily Handslip, Associate Director of Urban Splash, who are supporting the event, said: "Royal William Yard is one of the best place to work, live and play in the UK. Events like this celebrate the retail creativity and style that's on offer at The Yard. We are delighted to support this fashion show. I am pleased it has been a great success."