You are here:

News /

Column Bakehouse c...
Column Bakehouse café and stores now open at Royal William Yard
Posted on: 25 Jul 2018
A second outlet for the popular artisan bakery Column Bakehouse has opened today (Thursday 13 July) at Ocean Studios, Royal William Yard.
The successful artisan bakery started at Devonport Guildhall in 2013 and has grown from strength to strength winning countless awards and fans along the way. Run by pioneering social enterprise RIO – the Real Ideas Organisation – Column Bakehouse has in recent years cemented its position as Plymouth's premier artisan bakery, supplying a range of restaurants and trade customers as well as real bread fans right across the city and beyond.
RIO's Head of Enterprises Claire Burgess explains: "We are thrilled to open the doors to the new Column Bakehouse Café and Stores at Ocean Studios, Royal William Yard. Since we took over the running of Ocean Studios back in April 2017 we have worked hard to create a café offer that supports the community of artists and makers in the building as well as contributing to the food and visitor offer on the Yard.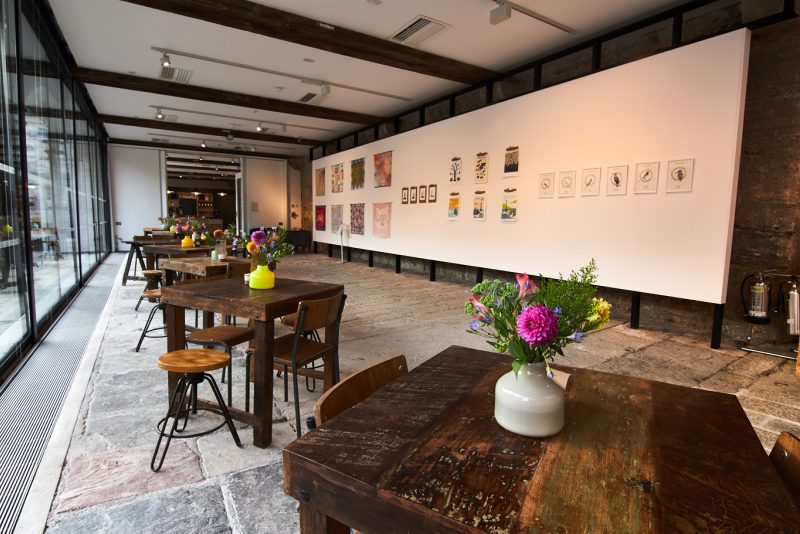 "As well as a Café, the new outlet will also feature Column Bakehouse Stores – a small shop featuring local products alongside those from social enterprise suppliers – where customers can purchase and take home many of the ingredients used in our Café menu to recreate their favourites at home."
Column Bakehouse Café and Stores at Royal William Yard will also house a Tourist Information Centre 'outpost', a collaboration between RIO and Plymouth City Council to create a pop-up TIC with information for visitors to explore what else the city offers beyond Royal William Yard.
"We are delighted to welcome Column Bakehouse to Royal William Yard," said Emily Handslip, Director, Urban Splash. "Royal William Yard has become the best place to work, rest and play in the South West. We're really excited about the Bakehouse Café and Stores at Ocean Studios - it is a fantastic addition to the Yard food offering. We're also thrilled that RIO has worked with Plymouth City Council to create a Tourist Information point in the Bakehouse Café at Ocean Studios and look forward to seeing more visitors using it to discover all of what Plymouth has to offer."