You are here:

News /

Chainsaws! Knives ...
Chainsaws! Knives and Daredevil Acrobatics! New Acts Announced for Weekend of Wonders
Posted on: 25 Jul 2018
Covent Garden's Felicity Footloose will wow audiences as she juggles knives upside down, dances and performs daredevil acrobatics to an 80's sound track.

Matt Pangs Fantabulous Contraption Show and the amazing slack rope artist Kwabana will be showcasing some of the best street performance Devon has ever seen.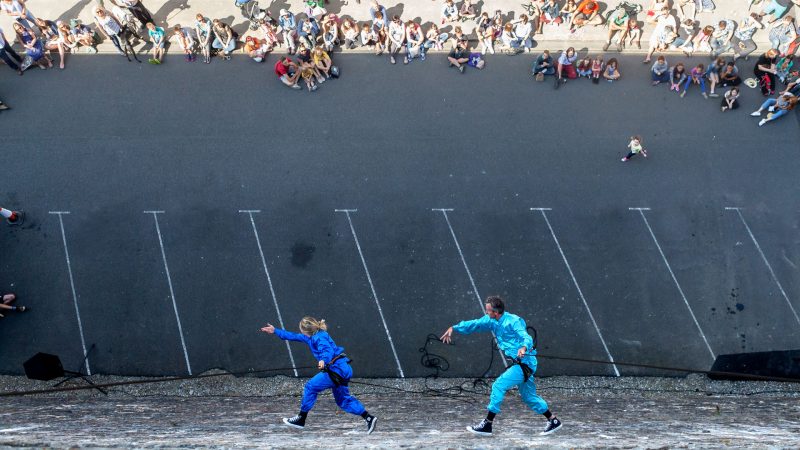 Amazing Gracie - The Thunder From Down Under, Hula Hoop performance artist from Australia, will skilfully spin and manipulate hoops before bringing the whole stunt to a finale.

And if that hasn't amazed you enough, fresh from his 30th year at the Edinburgh Fringe, The Mighty Gareth, is sure to get jaws dropping as he performs his ever so slightly scary juggling act - with chainsaws. Also, fresh from the fringe is The Mighty Quinn who will be juggling knives on a unicycle amongst other daredevil skills!

Finally, Yskynna Ariel Arts will be wall dancing on the back stone wall and other places around Royal William Yard across the weekend.

The acts will be joined by balloon modellers and walkabout stilt characters as well as food and drink stalls from across the South West.

The spectacular Weekend of Wonders event which returns to Royal William Yard in September is two days of magic, mayhem and great food.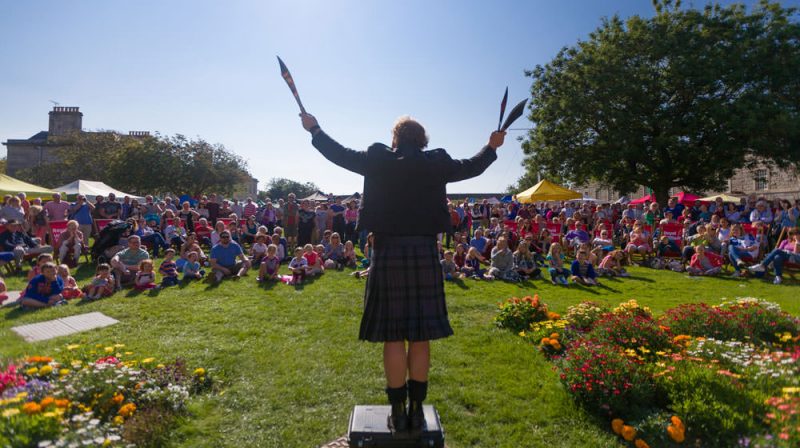 Hosted by Bristol based and world re-nowned 'The Invisible Circus', crowds at the free event can look forward to being dazzled by some of the most awe-inspiring performers in the UK.

"We're really excited to be welcoming The Invisible Circus back to the yard" comments Urban Splash Director Emily Handslip "The new acts sound amazing and they'll bring something totally unique and exciting to Plymouth. We can't wait to see what surprises they have in store for us!"

Doug Francisco, creative director of Invisible Circus, said:

"We've got some outstanding acts this year, prepare to be amazed Plymouth! We love performing at The Yard - we can't wait!"

There is a large turnout expected for the event so please consider all travel options for the day including the Royal William Yard Ferry from the Barbican and Mount Edgcumbe, buses 34 and 34A direct to Royal William Yard, Car and Bike

The Grade 1 listed ex-Naval Victualling Yard is also home to a wide range of amazing restaurants and bars including Victuals Cafe, Wagamama, Prezzo, Wildwood, Le Vignoble, The Column House Bakery @ Ocean Studios, Seco Lounge, Las Iguanas and Bistrot Pierre. Not forgetting Royal William Yard's fantastic retail and beauty offering at ID Fashion and Envy.

People who want to enjoy a fantastic lunch while at the Weekend of Wonders, can also use the new Yard Card, launched for the public and regular visitors to receive exclusive discounts from many of the restaurants and retailers inside Royal William Yard. Yard Card sign up can be done at https://www.royalwilliamyard.com/yard-card. Yard Cards will be received in the post, followed by regular exclusive offers, deals, discounts and competitions.