You are here:

News /

6 New Music Acts a...
6 New Music Acts announced for Weekend of Wonders at Royal William Yard Plymouth!
Posted on: 25 Jul 2018
Get ready to be amazed - New local music acts have been announced for Royal William Yard's epic Weekend of Wonders on September 16 and 17 from 10am.

This spectacular event which returns to Royal William Yard in September is two days of magic, mayhem and great food. Hosted by Bristol based and world re-nowned 'The Invisible Circus' crowds at the free event can look forward to being dazzled by some of the most awe-inspiring street performers in the UK including upside down knife jugglers, wall dancers, chainsaws, dare devil acrobatics, balloon modellers and more! New this year are 6 fantastic music acts to accompany the magical weekend.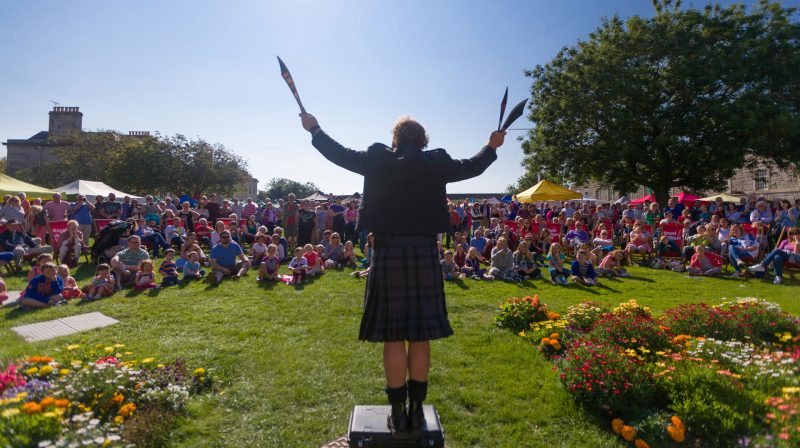 1) OLLY PARKER
Olly Parker is a progressive indie musician based in the heart of South Devon. His style infuses influences like John Mayer, Allen Stone and James Taylor into a warm and soulful unique sound that leaves you wanting more.

2) KENOBY
The duo formed in 2016 and have now added Mr Rich Walker to form the Kenoby trio - with rocking vocals, slapping bass lines and booming beats you have to watch these guys perform. "One of the rawest talented bunch I've seen in a while" – Some Guy
3) JAMIE YOST
Jamie is an alternative folk musician from Torquay with warm bluesy vocal melodies and soothing guitar riffs. Debut EP 'Aurora' out soon.

4) SARAH BONE
A unique soulful voice with charming melodies means you'll be left wanting to listen to more. Make sure you get a chance to watch Sarah as you won't be disappointed.

5) THE BUSKETEERS
The Busketeers formed on the streets of Plymouth, Devon, UK and are mainly a trio but occasionally a four piece. The band is made up of four artists in their own right, Luke Engel, Matt Price, Olly Parker and recently the addition of Andy George.
The band labels itself as a "Progressive Busking" act which is also the title of their debut EP. The musicians are from different backgrounds and have unique styles but what really makes these guys stand out is their ability to swap instruments, all sing in their own style and of course their harmonies and still keep that raw-energetic sound.

6) DOUBLE DENIM
Creamy, Dreamy, Upfront, Passionate. Heartfelt. Who cares?

A local 'family' of a four-piece reproducing the thoughts of their animated duo of songwriters Chelsea Orme-Wiiliams and Harry Stephenson. Hailing from Britain's Ocean City, Double Denim come armed with Psych-fringed Indie rock, radical Garage rock dynamics that a young Dan Auerbach used to bleed, and a nod to a dirty weekend spent with Fleetwood Mac and The Maccabees.

Their journey has birthed 3 incredible single releases over the past 12 months, supported by breathtaking music videos, and regular supporting radio plays from BBC Introducing in Devon. See them live. You will drool.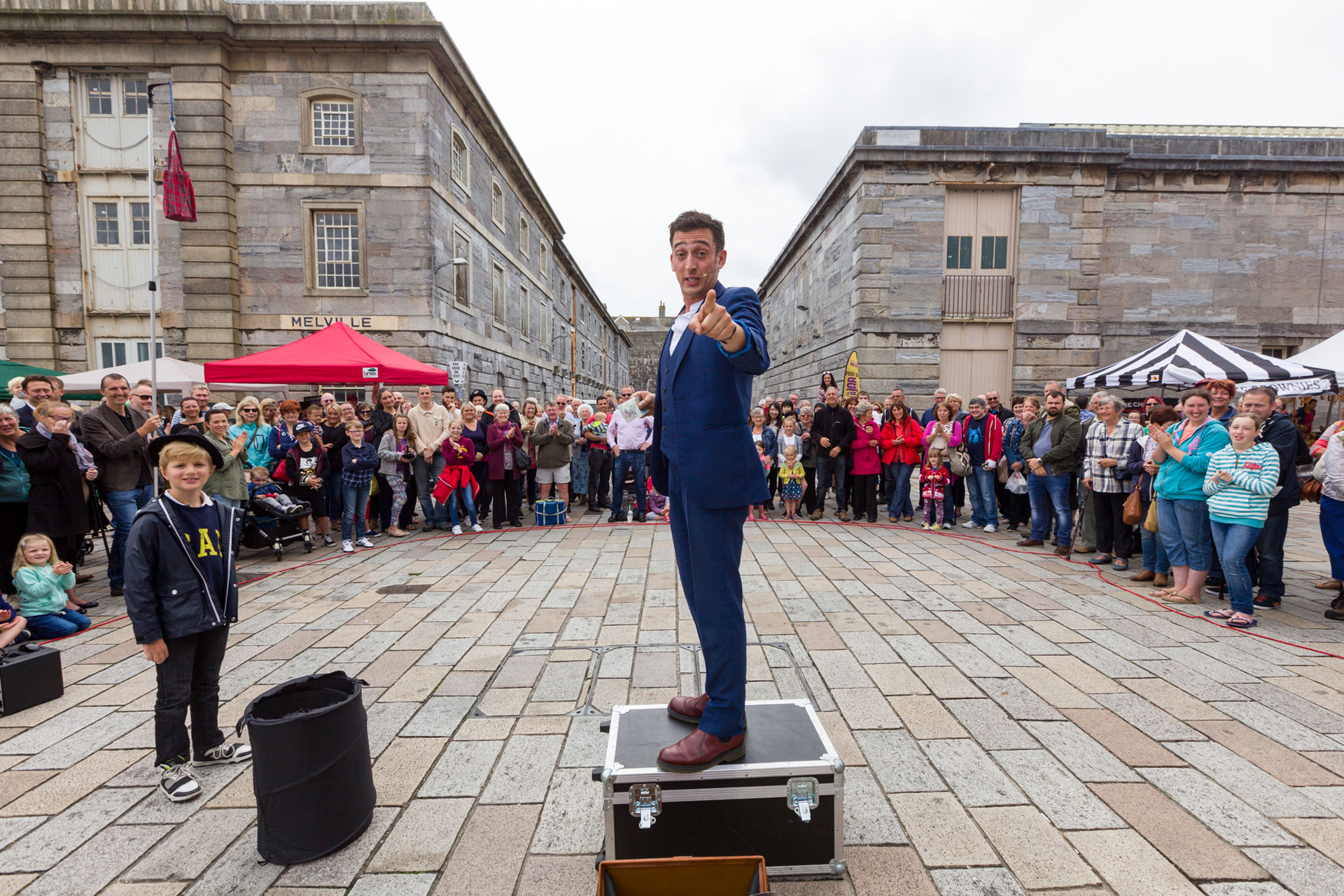 There is a large turnout expected for the event so please consider all travel options for the day including the Royal William Yard Ferry from the Barbican and Mount Edgcumbe, buses 34 and 34A direct to Royal William Yard, Car and Bike.

The Grade 1 listed ex-Naval Victualling Yard is also home to a wide range of amazing restaurants and bars including Victuals Cafe, Wagamama, Prezzo, Wildwood, Le Vignoble, The Column House Bakery @ Ocean Studios, Seco Lounge, Las Iguanas and Bistrot Pierre. Not forgetting Royal William Yard's fantastic retail and beauty offering at ID Fashion and Envy and Martin Bush's spectacular gallery.

People who want to enjoy a fantastic lunch while at the Weekend of Wonders, can also use the new Yard Card, launched for the public and regular visitors to receive exclusive discounts from many of the restaurants and retailers inside Royal William Yard. Yard Card sign up can be done at https://www.royalwilliamyard.com/yard-card. Yard Cards will be received in the post, followed by regular exclusive offers, deals, discounts and competitions.