You are here:

News /

You're invited to ...
You're invited to ID Fashion's birthday Fashion show
Posted on: 25 Jul 2018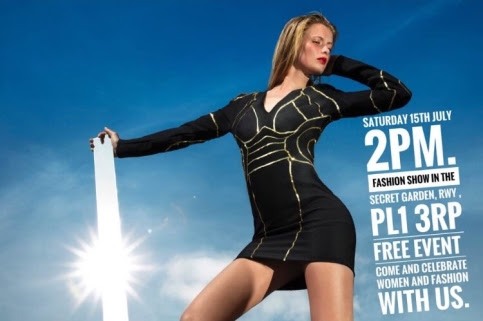 Location : The Secret Garden, Royal William Yard, Plymouth PL1 3RP
Date : Saturday, 15th July
Time : 2pm
Price: Free
Join the celebrations on Lady's day at Royal William Yard where ID Fashion Celebrates its 2nd birthday. There will be a fashion show at 2pm before the ladies' Wimbledon final and a best-dressed competition where entrants could win a £100 ID Fashion voucher. In the evening from 6pm to 9.30pm, there will also be a party with a bar and a BBQ.
The event will feature a stunning collection of beautiful and unique designer pieces, created by the ID design team, and will be worn by a section of local models.
The show will take place in the beautiful Secret Garden, at the Grade 1 listed ex-Naval victualling yard, which was regenerated by award winning property developers, Urban Splash.
The event will feature a catwalk show, DJ and wine bar, a big screen to watch Wimbledon and a competition for the best dressed lady on the day.
ID Fashion's owner and event director, Deni Avramova, said: "We want people to come to The Yard and celebrate our birthday with us. We will be presenting our Summer fashion collection as part of the event and we would like everyone to come in their best Wimbledon attire to win £100. We will also be giving out free champagne to everybody who enters the boutique during the day.
Emily Handslip, Associate Director of Urban Splash, who are supporting the event, said: "Royal William Yard is one of the best places to work, live and play in the UK. Events like this celebrate the retail creativity and style that's on offer at The Yard. We are delighted to celebrate ID Fashion's 2nd birthday by supporting this Fashion show. I am sure it will be a big success."