You are here:

News /

Native Makers make...
Native Makers makes the Yard a wow!
Posted on: 25 Jul 2018
On Saturday and Sunday 16/17 December, the Native Makers Christmas Market hit Royal William Yard,with a staggering range of super talented local artisan makers showcasing their fabulous crafts, with, of course, plenty of festive sparkle!
The event was housed inside the beautiful Ocean Studios building at Factory Cooperage where there was live music from Knee-Deep festival, Children's craft workshops from Plymouth College of Art, delicious Christmassy snacks from Column Bakehouse, and of course over 60 local, emerging makers. Entry was FREE and everyone was very welcome.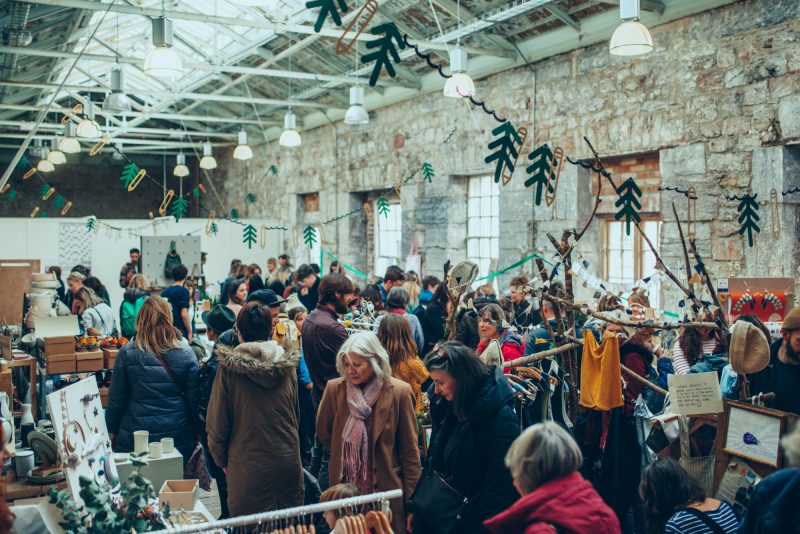 With giant wreaths, stunning jewellery, handmade clothes and stunning craft pieces, it was the perfect opportunity to find those extra special and unusual gifts.

And to add to the magic, our lovely local producers from our monthly Yard Good Food Market came along to entice visitors with delicious food treats.
Needless to say the event was packed with makers and shoppers enjoying one of the arguably the best places to find something local, unique and handmade in the South West.
A brilliant creative event - one for the diary for next year!