You are here:

News /

Fall in love with ...
Fall in love with Barbican Theatre's open air production of Romeo & Juliet
Posted on: 25 Jul 2018
Following the success of their summer production of Shakespeare's A Midsummer Night's Dream last year, Barbican Theatre are bringing one of Shakespeare's most famous plays to Royal William Yard this August.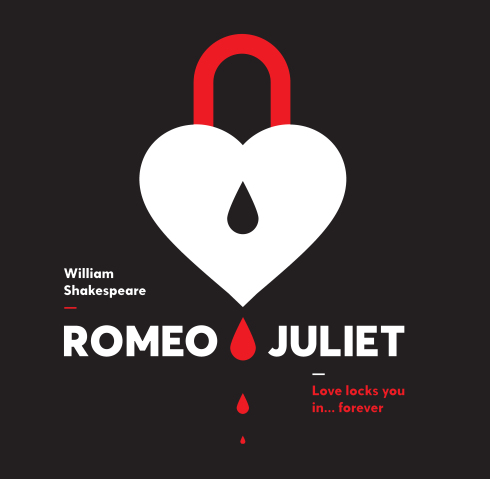 Barbican Theatre's production of Romeo & Juliet will be a beautiful, heart rending, highly visual and condensed version of Shakespeare's classic romance, perfect for the whole family (suitable for children aged 8+). See it and you'll fall in love forever!
A total of 16 performances will be staged open air in the stunning Residence One secret garden at Royal William Yard from 5 – 21 August:
5 – 7 August (7.30pm plus Sat 2.30pm matinee)
11 – 14 August, (7.30pm plus Sat & Sun 2.30pm matinees)
18 – 21 August (7.30pm plus Sat & Sun 2.30pm matinees)
A wet weather contingency, also in a unique location at Royal William Yard has been arranged.
Mark Laville, Director of Romeo & Juliet speaks about his thought processes behind choosing the tragic love story for the 2016 production,
"We chose Romeo & Juliet because it is a timeless tale of love, rebellion and tragedy. After the success of A Midsummer Night's Dream last year we know Romeo & Juliet can be an exceptional experience when produced specifically for the outdoors at Royal William Yard, with a performance the whole family will adore."
Mark also explains Barbican Theatre's vision to make the production as accessible to as many people as possible,
"The whole point of producing Shakespeare outdoors is to showcase and animate the City's extraordinary spaces in the summer. We want develop the 'Made in Plymouth' brand with productions of the highest quality using the resources on our doorstep. It's also about offering cultural activity to the Plymouth public and visitors to the city, which is accessible, enjoyable and affordable. It's designed not just for regular theatre go-ers or 'Shakespeare buffs' but more importantly for people who want to come to an extraordinary event in an extraordinary place in Britain's Ocean City".
Last year's summer production of A Midsummer Night's Dream, received some incredible audience reviews;
"We were held spellbound as the story unfolded through a cast which was in top form, brimming with wit and ingenuity in their interpretation. The breathless choreographed climax brought the audience to its feet and a standing ovation was fully deserved."
"… I cannot imagine ever seeing a more enjoyable, intimate and engaging performance as this one. I would highly recommend anyone who gets the chance of watching any other outdoor plays at Residence One to grasp it with both hands."
Tickets are priced at Full £14, Concession £11 (under 16s, students and over 60s), Family £44 (2 adults, 2 children). Plus buy 10 tickets and get the eleventh free! Buy tickets 24 hours a day on our website www.barbicantheatre.co.uk, in person at the Barbican Theatre (11am – 6pm Monday to Friday) or by calling 01752 267131 (11am – 6pm Monday to Friday). Barbican Theatre would like to thank Urban splash, Plymouth City Council, Arts Council England and Plymouth Culture for their support of this production and also Audi Plymouth, Las Iguanas, Cornish Interiors, Le Bistrot Piere and The Muscle Clinic for their sponsorship.