You are here:

News /

Don't worry about ...
Don't worry about the rain! The Weekend of Wonders will now be located inside the Factory Cooperage on Saturday
Posted on: 25 Jul 2018
Weekend of Wonders: Sept 16-17 11am-5pm
Don't worry about the rain tomorrow! The Weekend of Wonders will now be located inside the Factory Cooperage all day from 11am-5pm with all acts under one roof on Saturday.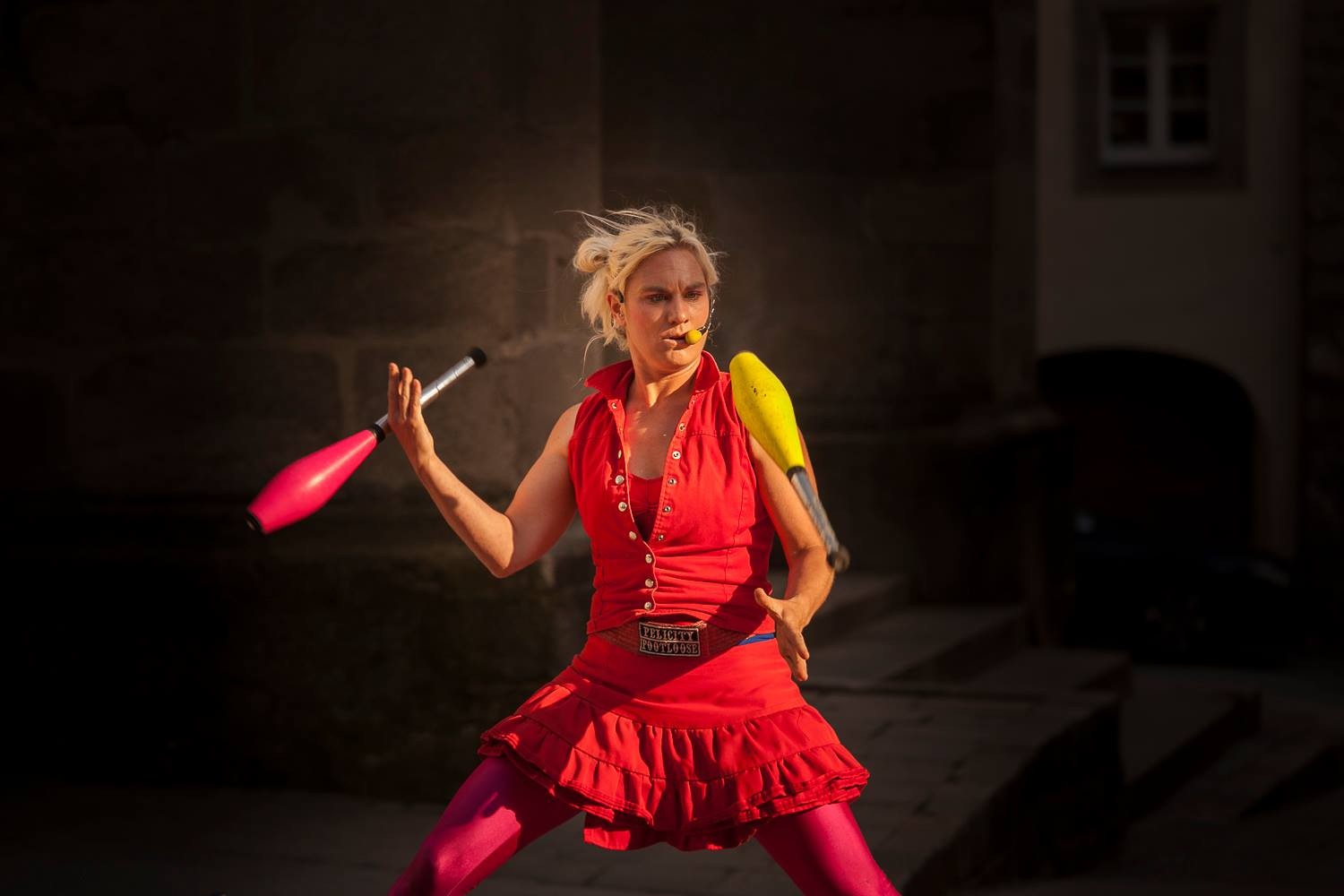 All of your favourite acts will still be in the line up accompanied by some awesome musicians. Covent Garden's Felicity Footloose will wow audiences as she juggles knives upside down, dances and performs daredevil acrobatics to an 80's sound track.
Matt Pangs Fantabulous Contraption Show and the amazing slack rope artist Kwabana will be showcasing some of the best street performance Devon has ever seen.
Amazing Gracie - The Thunder From Down Under, Hula Hoop performance artist from Australia, will skilfully spin and manipulate hoops before bringing the whole stunt to a finale.
And if that hasn't amazed you enough, fresh from his 30th year at the Edinburgh Fringe, The Mighty Gareth, is sure to get jaws dropping as he performs his ever so slightly scary juggling act - with chainsaws. Also, fresh from the fringe is The Mighty Quinn who will be juggling knives on a unicycle amongst other daredevil skills!
There is a large turnout expected for the event so please consider all travel options for the day including the Royal William Yard Ferry from the Barbican and Mount Edgcumbe, buses 34 and 34A direct to Royal William Yard, Car and Bike
The Grade 1 listed ex-Naval Victualling Yard is also home to a wide range of amazing restaurants and bars including Victuals Cafe, Wagamama, Prezzo, Wildwood, Le Vignoble, The Column House Bakery @ Ocean Studios, Seco Lounge, Las Iguanas and Bistrot Pierre. Not forgetting Royal William Yard's fantastic retail and beauty offering at ID Fashion and Envy and also Martin Bush's spectacular gallery.
People who want to enjoy a fantastic lunch while at the Weekend of Wonders, can also use the new Yard Card, launched for the public and regular visitors to receive exclusive discounts from many of the restaurants and retailers inside Royal William Yard. Yard Card sign up can be done athttps://www.royalwilliamyard.com/yard-card. Yard Cards will be received in the post, followed by regular exclusive offers, deals, discounts and competitions.