Three iconic waterfront destinations in Plymouth and Cornwall are to be linked for the very first time today (July 20) thanks to a historic new ferry route which is set to make travelling across Plymouth's waterfront a firm favourite for tourists and commuters alike.
Plymouth Boat Trips, award winning regeneration company Urban Splash, Mount Edgcumbe and The Plymouth Waterfront Partnership have announced the launch of an exciting new hop on, hop off ferry service, which will link Plymouth's historic Barbican to award-winning Royal William Yard and Mount Edgcumbe Country Park in Cornwall for the very first time.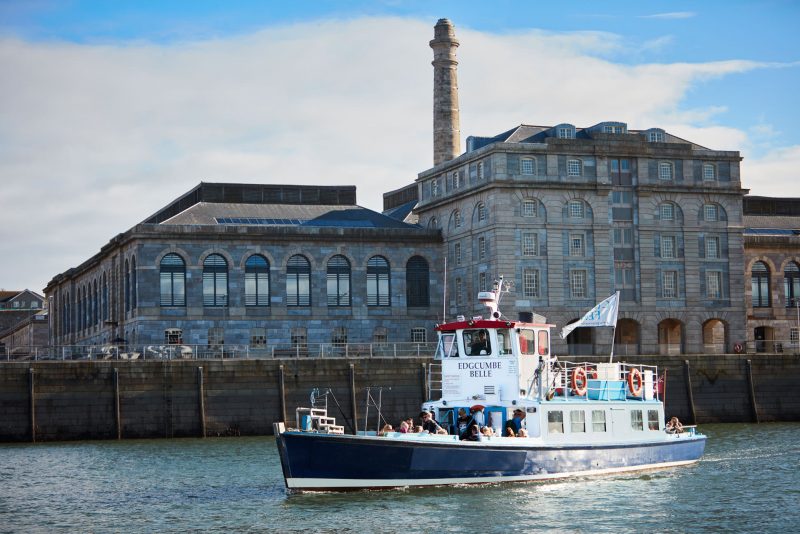 The new service aims to make travelling by water between some of Plymouth's best loved destinations convenient and easy.  Visitors and residents will be able to experience the restaurants, bars and boutique shopping at Royal William Yard, the historic house and acres of stunning Country Park at Mount Edgcumbe in Cornwall and Plymouth's historic Barbican, a short walk from the city centre, via the new ferry service.

The new route and timetable has been developed by local cruise, ferry and fishing operation, Plymouth Boat Trips, developers of Royal William Yard, Urban Splash, Mount Edgcumbe Country Park operators, Plymouth City Council and Cornwall Council and the Plymouth Waterfront partnership.
The new service will operate April to October with a reduced service running during winter months. The Cremyll Ferry service from Mount Edgcumbe to Admiral's Hard will continue as normal.
"We are delighted to announce the launch of this new ferry service, which links three of the best destinations in Plymouth and Cornwall by water," said Ben Squire, Plymouth Boat Trips. "Plymouth Boat Trips is a family run business with years of experience and expertise in running successful ferries and water tour operations, and we are excited at the opportunities this will open up for the City's tourism and sustainable transport offer." 
"We are thrilled that we have been able to work with Plymouth Boat Trips to make this great new ferry service possible," said Emily Handslip, Director of Commercial Lettings, Urban Splash. "Royal William Yard has become one of the best places to work, rest and play in the South West, and this new ferry service will make it easier than ever to enjoy everything the Yard - and Plymouth - has to offer. We are delighted to help make this brilliant new ferry route happen."
Find out more at: www.plymouthboatrips.co.uk, www.royalwilliamyard.com or www.mountedgcumbe.gov.uk